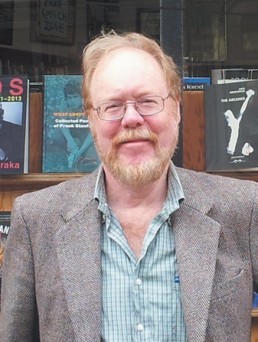 Tom Foran Clark was born and raised in southern California, where he attended public schools. He received his undergraduate degree in fine arts from Utah State University in Logan, Utah, and his graduate degree in library and information science from Simmons College, Boston, Massachusetts. He has traveled a good deal in nearby Concord. He has lived and worked not only in Massachusetts but also in Utah, New Hampshire, France, and Germany. At present, he is a sojourner in southern California again.
He has worked, variously over the years, in advertising as a graphic artist and copyeditor, a quality assurance controller for assorted eBooks and marketing firms and, occasionally, off and on, a public library director. A born antiquarian, for several years he has been the proprietor of an online used books store, BungalowShop.com.
Clark is the author of Freewheeling, an adventure fiction series in four parts: Riding in Italy, Derailed in North Africa, Rambling in Spain, and Writing on Crete, and a collection of short stories, The House of Great Spirit: Six Stories.